Let's Create
Create the vibe with these vibrant varieties of signs!
1000+ Styles

10+ Colors

25+ Fonts

1000+ Styles

10+ Colors

1000+ Styles

25+ Fonts
CrazyNeon aims to bring brilliance to your doorstep with its varied array of products to choose from. Personalize your space and let in the magic of these light-up signs. Build your idea into a striking Custom LED sign the way you like it!
Why Choose Us

Why Choose Us

Why Choose Us

Why Choose Us

Why Choose Us
Best Price
Our products are available at the most affordable prices.
Satisfaction Assured
100% Customer satisfaction, With 10,000+ Happy Customers we are rated 4.9/5. 
High-Quality
Our signs are made with durable and premium quality material with a very low energy consumption.
Prompt Delivery
Quick Turnaround with Fast Delivery.
We can fulfil your order within 6-10 Days.
Secured Transactions
Shop online securely! All your purchases and financial information are safe and private.
2 Years Warranty*
All the Neon signs comes with a limited warranty. We offer replacements at absolutely no extra cost. 
10000+ Satisfied Customers

10000+ Satisfied Customers

10000+ Satisfied Customers

10000+ Satisfied Customers

10000+ Satisfied Customers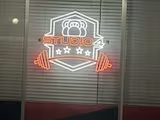 More then expected Right from the start it's was so easy to bring my idea to light. Customer service was excellent and ordering was easy. When arrived in no time the package was very good and protected. Was exactly what we were hoping for and more. Will definitely be ordering again for our other business.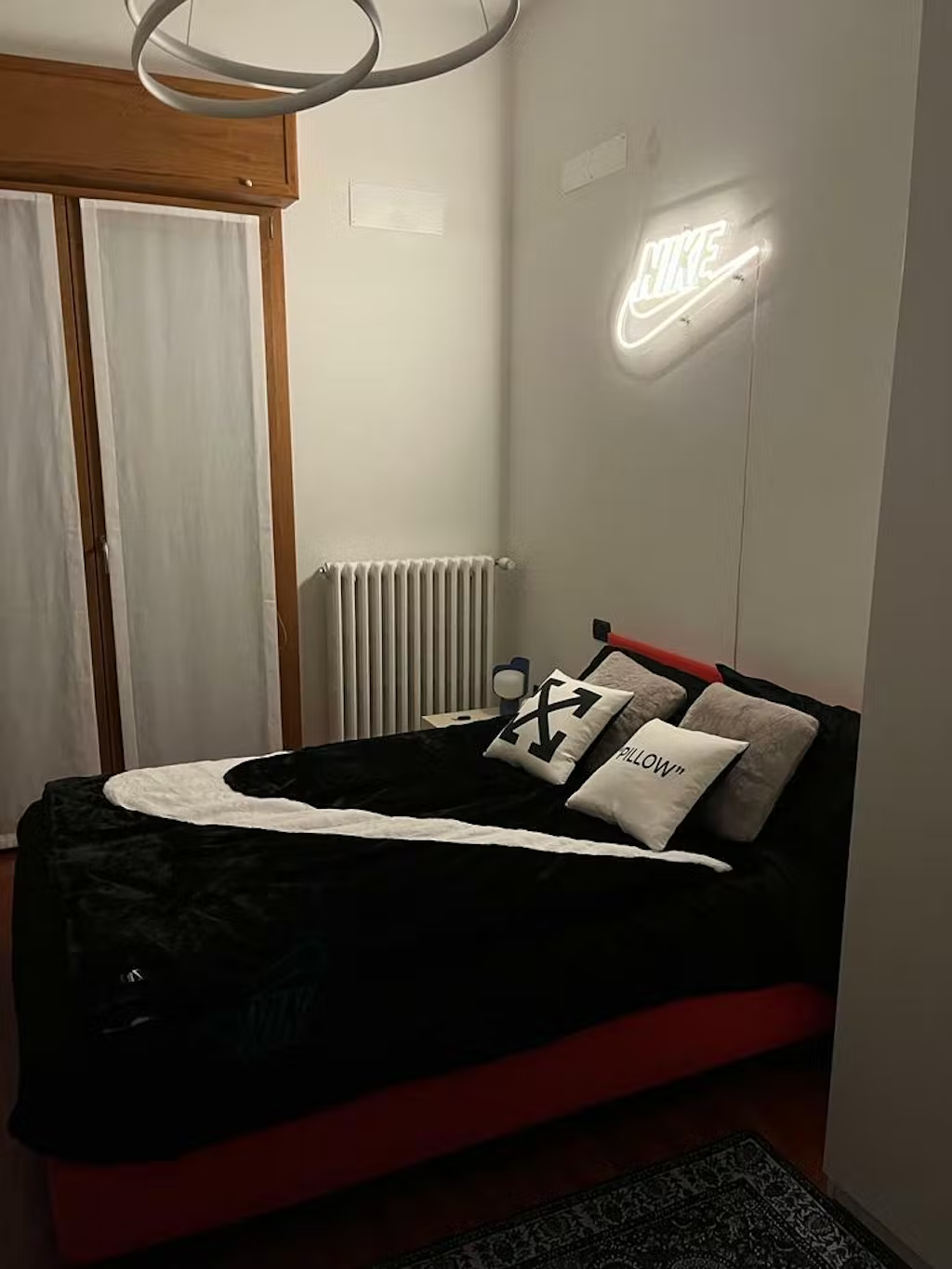 Scritta Nike
Persone deliziose: gentili, educate e disponibili. Mi hanno supportato su ogni domanda: viviamo in Italia e ci sono alcune differenze. Ma questo è il risultato: ne è valsa la pena!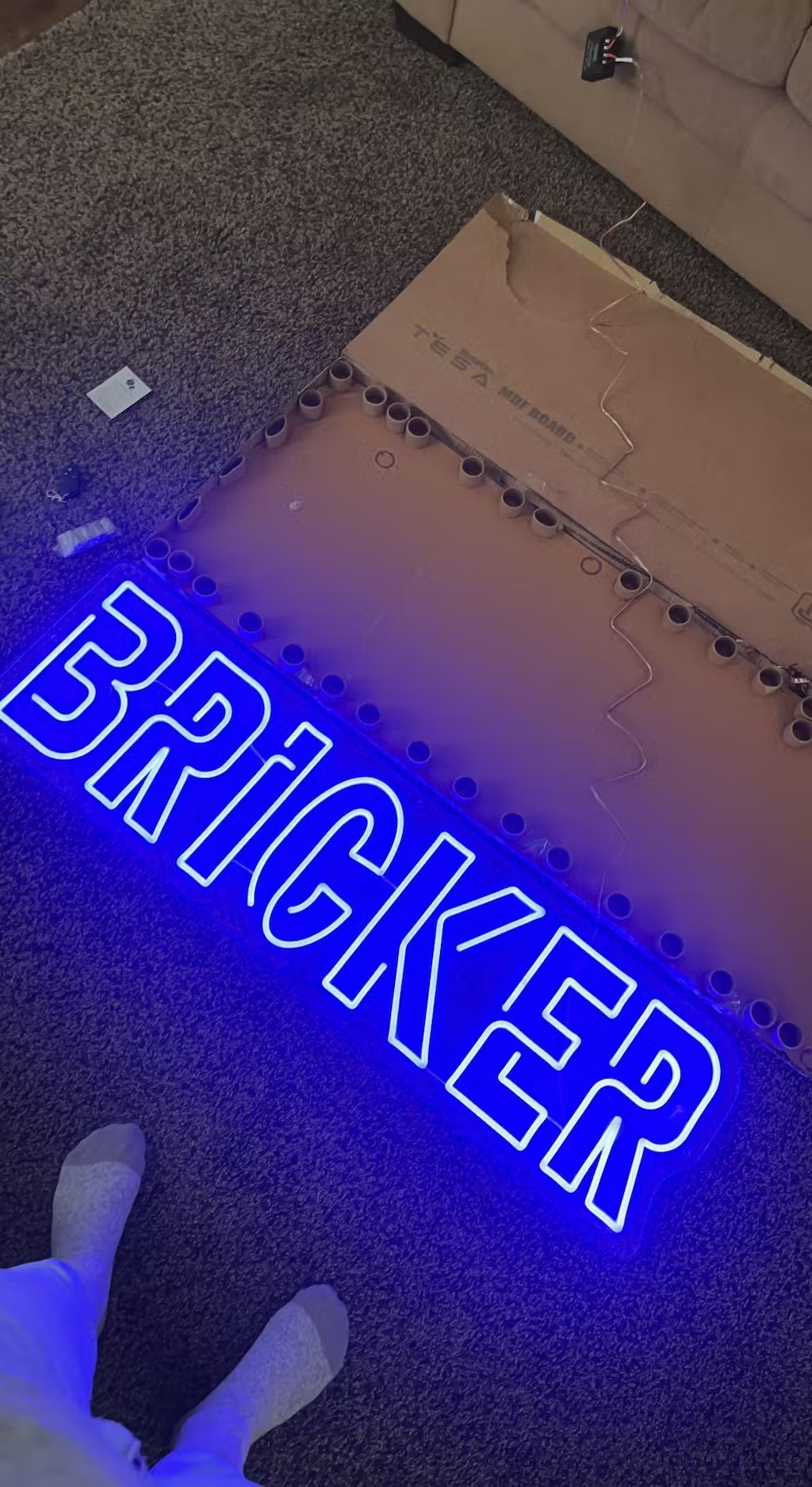 Absolutely perfect!
Crazy neon blew me away with their quality and the customer service was amazing!!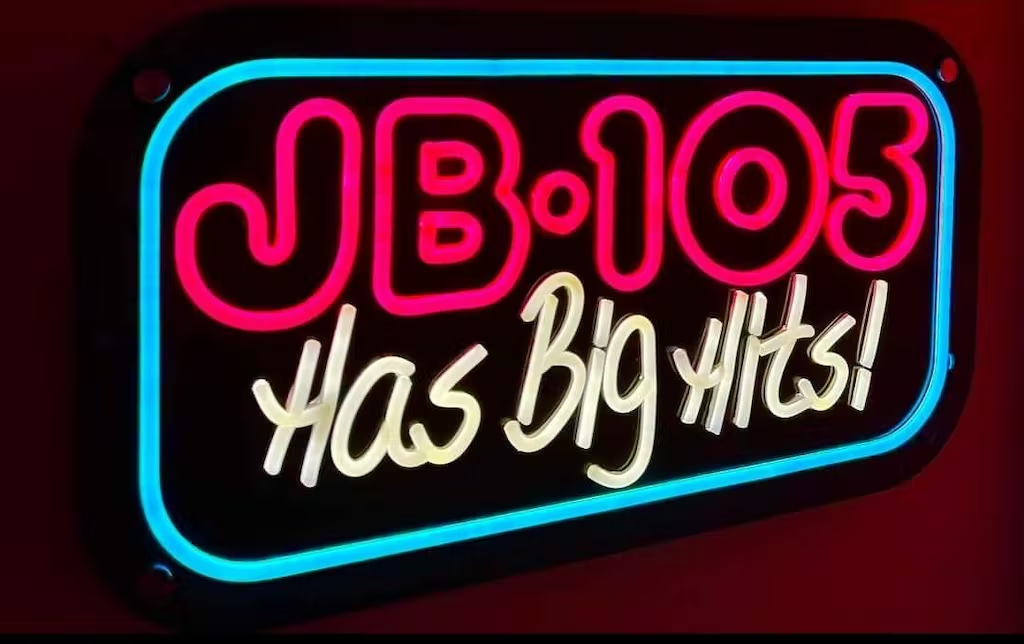 Joan Breimann
Manorville NY
We ordered this as a Christmas gift for friends that have a Online Radio Station. OMG...they were blown away by the brightness & the colors of the sign!! It came out so good! We were somehow missing one of the spacers so I email the company and they sent it out via Amazon and our friend received a few days later. Couldn't say more good things about the people at Crazy Neon!!
Thank you!!!
So happy with everything.

"First of all, they really took extra effort to make sure the light was protected during transit. The box and packaging was so secure! It was a day early and I was so happy to see how it turned out. It was a gift for the husbands man-cave and he couldn't be happier. I love the whole look of the room now! I can't wait to buy more for the other boys!"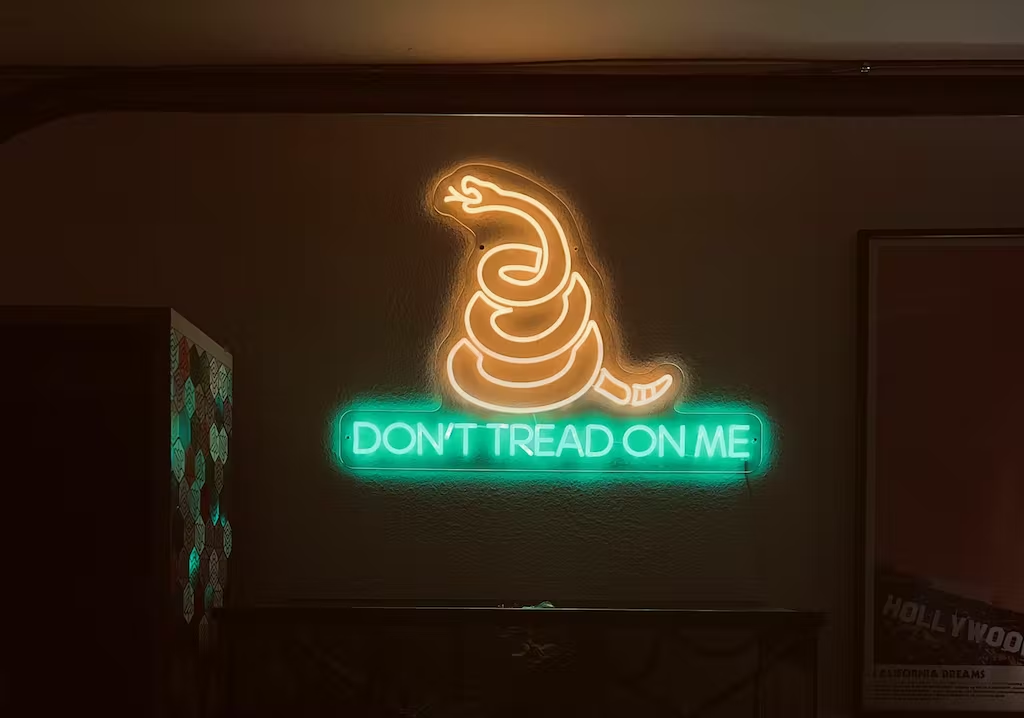 Love love love it!
THe 8th sign I've bought from them.. and it's sublime!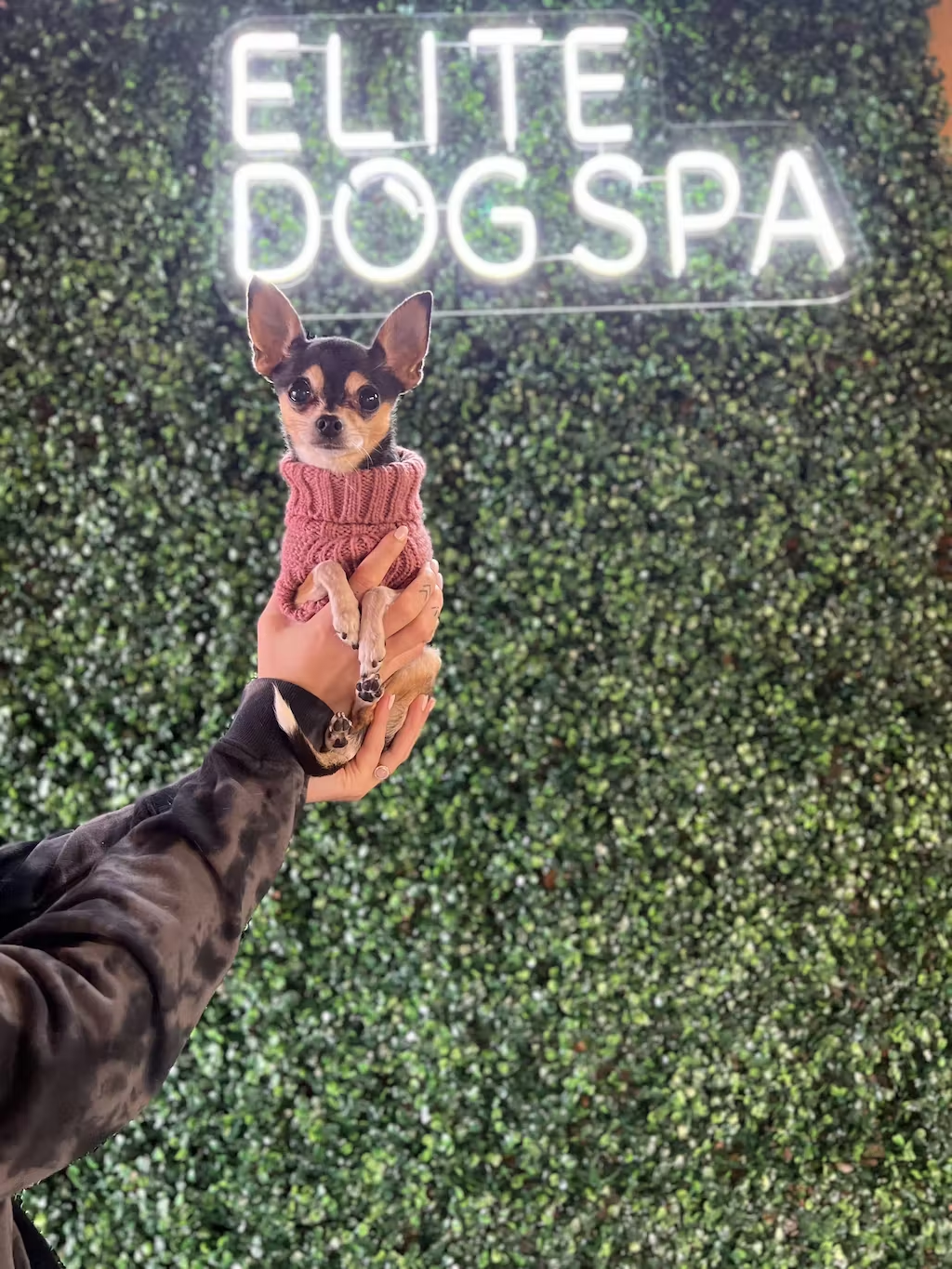 Rachael MacDuffee
Prineville OR
Dog Spa
I highly recommend Crazy Neon!
Their customer service is absolutely amazing and worked hard to get me my sign quickly! It was exactly what I envisioned!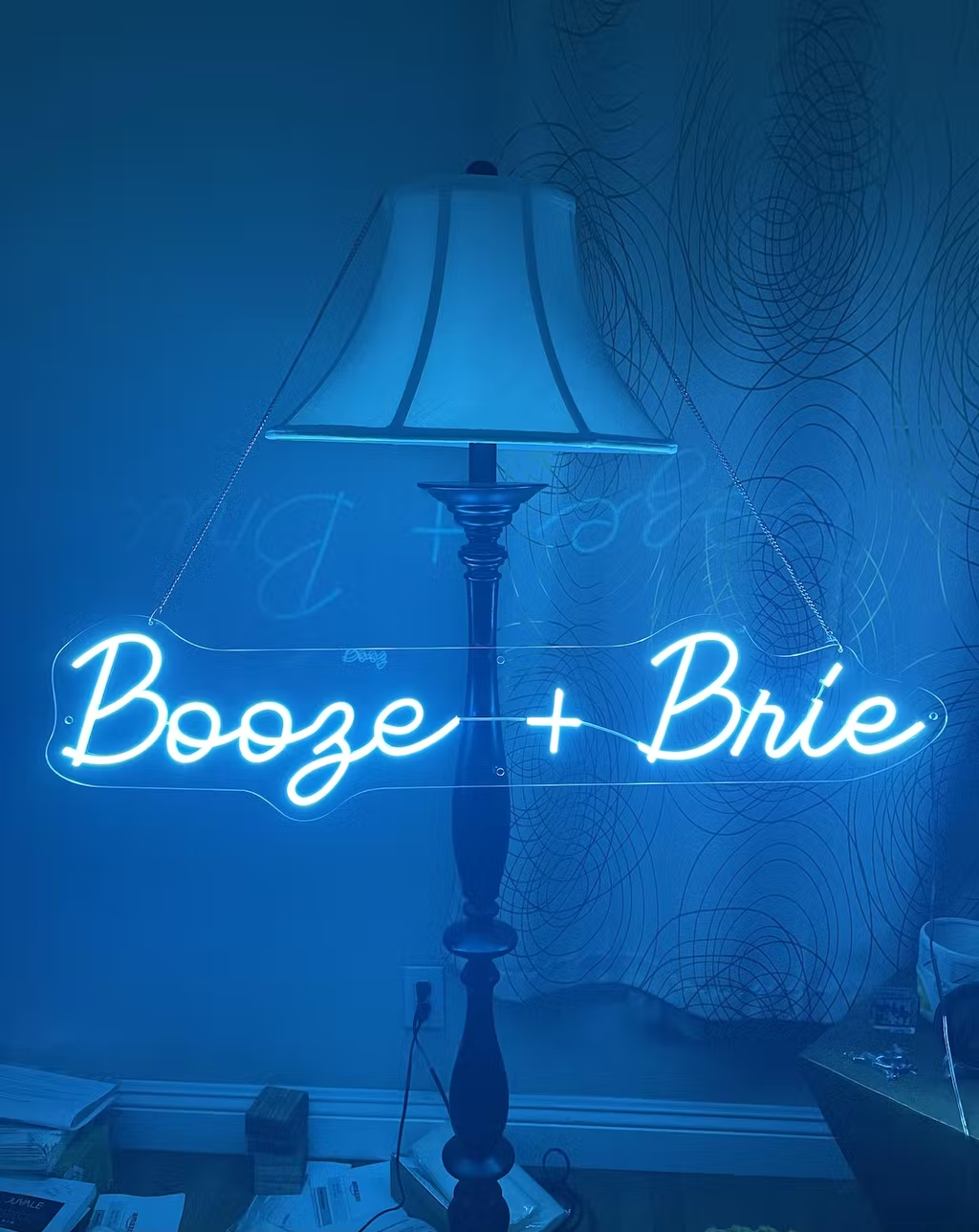 ELIZABETH LARMORE
WHITTIER CA
Booze + Brie
Amazing! Love it!
Thank you for a fast turnaround. It's better than expected and love it!!
FAQs
Frequently Asked Questions
Why LED Neon signs are better?
LED Neon Signs are a superior choice compared to glass neon signs due to various reasons. They are more durable, energy-efficient, flexible in design, and safer to use. LED signs require minimal maintenance and have a longer lifespan. Additionally, they provide excellent brightness and visibility, ensuring clear and vibrant illumination. LED signs also offer cost-effectiveness in terms of energy savings and reduced maintenance and replacement costs. Overall, LED Neon Signs combine appealing features, affordability, and efficiency, making them a preferred option for signage needs.
What if I want a sign that is partially neon?
We offer UV-printed signs, UV-printed Neon signs, 3D Acrylic Signs, Illuminator Luxury Signs, and Neon Signs. You can send us the reference image and our designers will provide you with the best design and mockup for the same. In case you need a partial neon sign, we can create a combination of the above mentioned signs using lightweight LED.
Are your LED neon lights battery operated or do they plug in?
Neon signs work on a 12V dc power supply operated with standard Plug US Size. The order comes with the neon sign along with it a wall mounting kit, a 2m cable, and a power adapter. The length of the cord is usually 2m but we can modify the length as per requirement.
How long does custom sign creation take?
Once the order is placed, a neon sign usually takes 3-5 business days for production and shipment, additional 3-8 Business days during transit for delivery. After submission of the custom tool form, the mockup and design is usually presented to you within 24-72 Hours.
How big can my Neon sign be?
Our LED Neon is available in 6/8mm thickness, and the minimum letter height is approximately 2-4 inches for non-cursive fonts and cursive fonts. If a single custom order for a sign larger than 92" by 48" it will be made on two or more backboards that can be comfortably arranged together. In such cases, signs are safely shipped which allows us to deliver the sign at the best possible price.
What if I want a sign that I can't create using your custom tool?
CrazyNeon offers a multiplicity of options to choose from. If in any case, you are unable to create your design using our design tool, you can upload the reference image and fill out all the necessary details as required to get a free quote. You can also create your sign using the design tool and mention your requirements under the additional request section, one of our support executives will reach out to you for further assistance.
What if my sign is damaged in transit?
In the improbable event that your sign has been damaged in transit, we will ensure that a resolution is provided. We recommend opening your parcel upon delivery and firmly request you take an unboxing video for damage claims. Damage must be reported within 7 days of delivery* of your Neon sign to be eligible for a replacement. Damage or faults reported after this time period will follow our general returns and refunds policy. *Note: The delivery date is the courier delivery date which can be found by following the prompts in your tracking email. If you believe your item has been damaged in transit and you are within the 7-day claim period please send an email to hello@crazyneon.com with all of the following: A clear photo of the damage to the sign, An unboxing video Clear photos of the box & any damage to the outer box (From multiple directions including all the sides), and a clear picture of the shipping label on the box. Failure to comply with this request and timeframe will void the Seller's obligations.
ABOUT CRAZYNEON
Welcome to the Crazyneon family! We want you to show the world of colors with the true magic of neon lights. And that's why we created Crazyneon, to give you the chance to completely personalize your area. We have a large team of creative individuals who go above and beyond to provide you with the greatest neon signs possible. We make sure that no customer has left without the elegance of these presents thanks to our global presence.
Crazyneon is not just a company that offers bespoke neon sign services; it is also a concept that guarantees infinite fun and creativity with LED neon sign supplies, allowing you to express your imagination with your business, office, or home decor.
AN EXQUISITE COLLECTION OF NEON SIGNS
Our distinctive neon installations draw attention to structures, places of business, bars, cafés, shopping malls, occasions, and homes worldwide. Some of our specialties include bespoke neon sidewalk signs, bar signs, personalized neon signs for weddings, businesses, and restaurants, and lovely neon artwork for distinctive home décor. You can find some of the most enduring and recognizable patterns in our store.
DESIGN YOUR CUSTOM LED NEON SIGN WITH US
Show Off Your Elegance with Our High-Quality Products! Customized and innovative neon signs for homes and businesses, Quality LED neon signs and name signs, unique wedding signs, and waterproof outdoor signage can light up your life. By using fashionable, simple-to-design neon lights, we are democratizing art.
There is no longer a reason not to increase the lighting. Our skilled designers create each LED neon sign or piece of art in-house. Our premium backboards come with pre-drilled holes for quick and simple wall mounting and hanging.
Customized name-led lights are becoming more popular right now. Utilize our neon sign letter generator to create unique custom neon signs online. You can create your neon sign with our free online design tool. Make personalized neon signs in a variety of patterns and styles. Transform your concept into a striking LED neon sign.
NEON SIGNS FOR BUSINESS
Customized LED lights are becoming more popular right now. With us, you can give your business a new look, may it be your office, cafes, bars or restaurants. You can find the best neon signs in our store. Our neon business signs will help you draw more customers and help increase sales. These high-quality lights are best for indoors and outdoors and can withstand any harsh climate. Moreover, they can save on their electric bills by consuming less energy.
YOUR ONE-STOP SHOP FOR NEON SIGNS
Buy neon signs at competitive prices. The price of our custom neon lights online may vary depending on the design style you choose and the complexity of creating it. Our neon lights are made of 100% highest quality materials and are delivered with the proper package at your doorstep. Our products are made in a way that will last long and we offer the best prices in the market.
Still wondering where to buy neon signs online? Feel free to browse through Crazyneon for our beautiful and trend-setting collections. You can also check Crazyneon's reviews to know more about us before placing your order.